MICHIGAN STORIES
Get a sneak peak at the products, locations, and people featured on Authentic Michigan!
Busch's Food Market
Joe Busch and Charlie Mattis started the family venture in 1975 by acquiring two stores in Clinton and Saline from Vescio's Foods and naming them J&C Family Foods. Yep, you counted right, we are over the hill!
When Joe retired in 1986, sons Doug, John, and Tim took over and acquired or built our now 16 stores. As a privately held, independent supermarket chain based in Ann Arbor, Michigan, we currently employ about 1,400 associates. Our Central Kitchen, located in Clinton, is where we use only the finest ingredients to make our hand-made Deli and Bakery items. Our great selection is matched only by our passion for hospitality.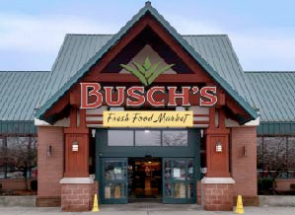 Jen's Gourmet Dressing
Crazy as it sounds, our line of delicious salad dressings all started as a dessert idea! I have a crazy sweet tooth and I love baking – originally, I was trying to come up with a topping that all my dinner guests would enjoy with their dessert. The first ingredient that came to mind was poppy seeds! So I created a sweet poppy dressing that I served drizzled over a fresh bowl of mixed berries and melon…and people loved it!
Then, friends started adding it as a topping to cheescake, ice cream, pancakes, waffles, cottage cheese, yogurt, and of course, salads. Eventually my friends and family convinced me to bottle the dressing, and with a few tweaks, it became the original Sweet Poppy. Since then, I have expanded the flavors to include the fruit poppy dressings and the vinaigrettes so there's a little something for everybody's taste.
Really, a salad without the right dressing is just a salad. That's why we believe "it's all about the dressing!" If you are looking for a made-from-scratch, healthy choice with a flavor all its own, look no more, you have found it!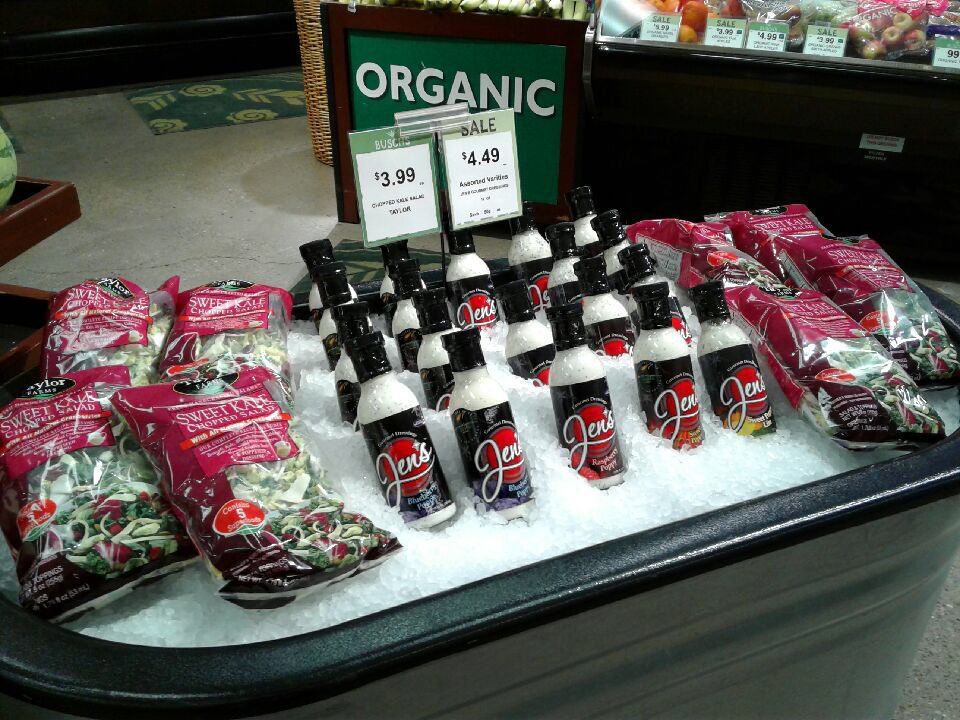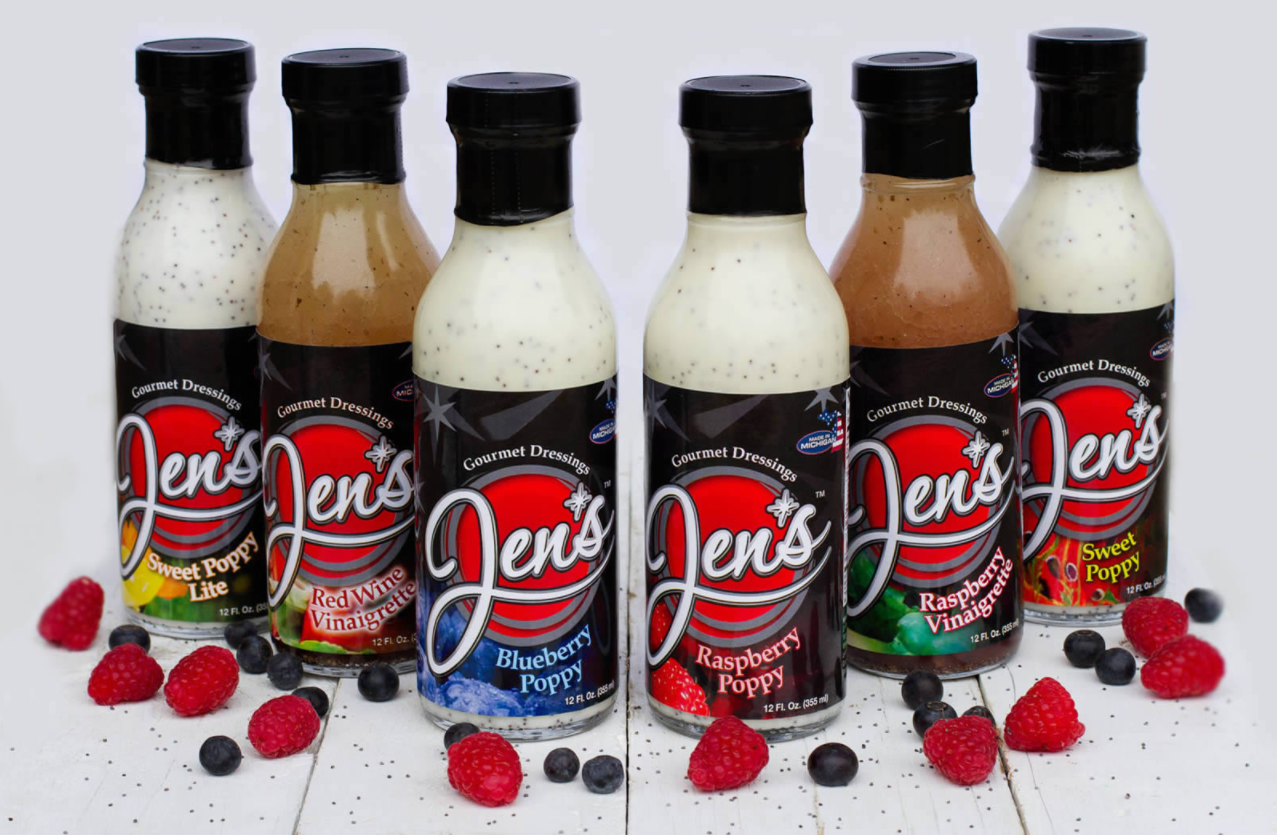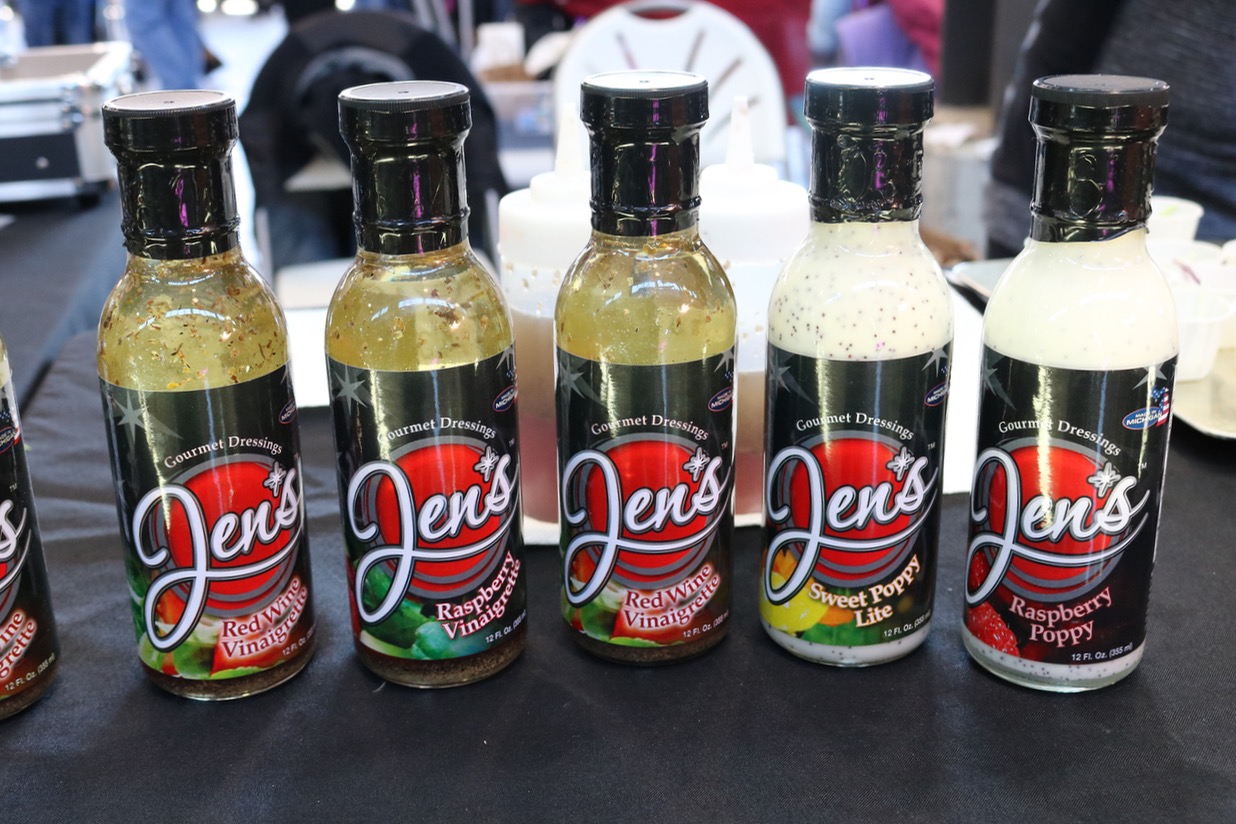 Sanders
The company was founded by German-born Frederick Sanders Schmidt on June 17, 1875, when he opened a candy store with nothing besides his childhood dreams, a barrel of borrowed sugar and a leased shop on Woodward Avenue at Gratiot in downtown Detroit . Schmidt, who went by his middle name, had originally opened his first shop in Chicago but relocated to Detroit after his Chicago store was destroyed in the Great Fire of 1871. Ice cream was soon added to the menu, then baked goods and sweet cream sodas. One popular story asserts that on a hot summer day, the store was packed with thirsty customers, and Sanders noticed that the sweet cream used for the sodas had gone sour. So he quickly substituted ice cream, and it became the talk of the town. Sanders is among those who claim to have invented the ice cream soda. Business became so brisk that the store expanded and Sanders hired more employees.
Griffin Claw Brewery
Griffin Claw Brewery is known for its world class brewmaster who perfects his craft in a cutting-edge facility. Receiving nine gold medals, six silver medals and four bronze medals for their delicious brews, visiting their tap room in Birmingham, Michigan is definitely worth the trip for a taste.
Jiffy Mixes
Jiffy is a brand of baking mixes marketed by the Chelsea Milling Company in Chelsea, Michigan, that has been producing mixes since 1930. The company was previously named Chelsea Roller Mill. They are known for their products being packaged in a recognizable, small box with the brand's logo in blue. Jiffy was created as the first prepared baking mix in the United States by Mabel White Holmes. In 2008, the company began expansion into the food service and institutional industries due to a decline in the home-baking products market. In 2015, this expansion effort was significantly increased, in order to better-enable the company to fulfill the needs of these industries and markets. Expansion plans were in part based upon company projections predicting that many company employees will be retiring between 2006 and 2018. In 2015, 173 of the company's employees are qualified for retirement. Expansion plans include the introduction and implementation of more modern equipment, which requires fewer personnel to operate, and an increased capacity for storage. In 2013, as part of the plans to keep the company moving forward into the future, a new research and development facility was built that cost over $6 million. The company plans for the expansions to conclude by fall 2017. In 2013, Chelsea Milling Company produced 180 million boxes of Jiffy mix during their busy season, which runs from September through January. [wiki]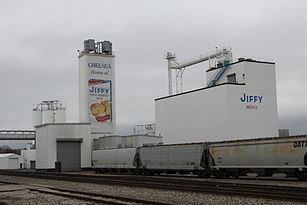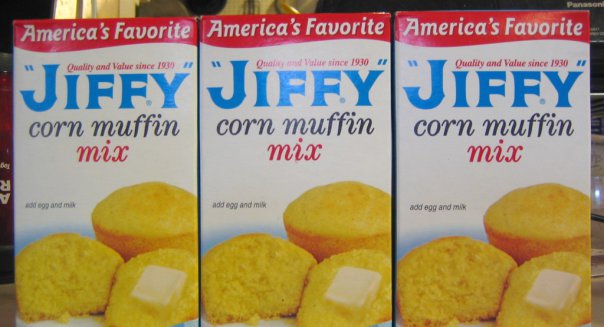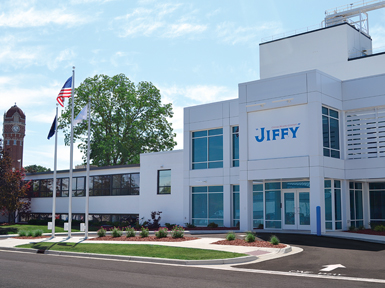 Bavarian Inn
In the 1950s the Zehnder's bought Fischer's Hotel located across the street, renaming it the Bavarian Inn. In 1955, William Zehnder, Jr. (manager of the Bavarian Inn) and Edwin Zehnder (manager of Zehnder's Restaurant) purchased the interests of Zehnder's, Inc. from their brothers and sister. They re-decorated the restaurant in a Bavarian theme after visiting Bavaria on vacation, and the annual Frankenmuth Bavarian Festival began during their week-long grand re-opening celebration.
Blake's Hard Cider
Blake's Hard Cider Co. is based on a 70 year old orchard in Armada, MI where a tasting room is housed right on the farm, surrounded by a booming cider mill and over 1,000 acres of apple trees.
Blake Farms is a family owned and operated orchard & cider mill rooted in strong family traditions and a commitment to excellence.  Our historic farm started in 1946 by Gerald and Elisabeth Blake and their thirteen children, it was one of the very first "Pick Your Own" orchards in Michigan. Blakes have expanded their operation to three separate locations with over 500 acres of orchard and farmland consisting of pick-your-own apples, strawberries, raspberries, cherries, peaches, pumpkins, assorted vegetables and U-cut Christmas trees.  Blakes are famous for their award winning apple cider and have been voted the number one apple orchard in Michigan by AAA authorities.  Since its opening, Blake Farms has evolved into a family entertainment farm featuring train rides, pony rides, hayrides, cornfield mazes, several animated attractions and many other family oriented activities.  We offer a Fall Festival celebration every weekend in September & October.
Throughout the years, Blakes have grown and expanded their operation offering Michigan's #1 nighttime attraction, Blake's Nighttime Haunted Hayride & Three Story Haunted Barn, for your Halloween excitement.  We invite our customers to bring their family to the country to experience an enjoyable day on the farm where friends can be made and memories are created.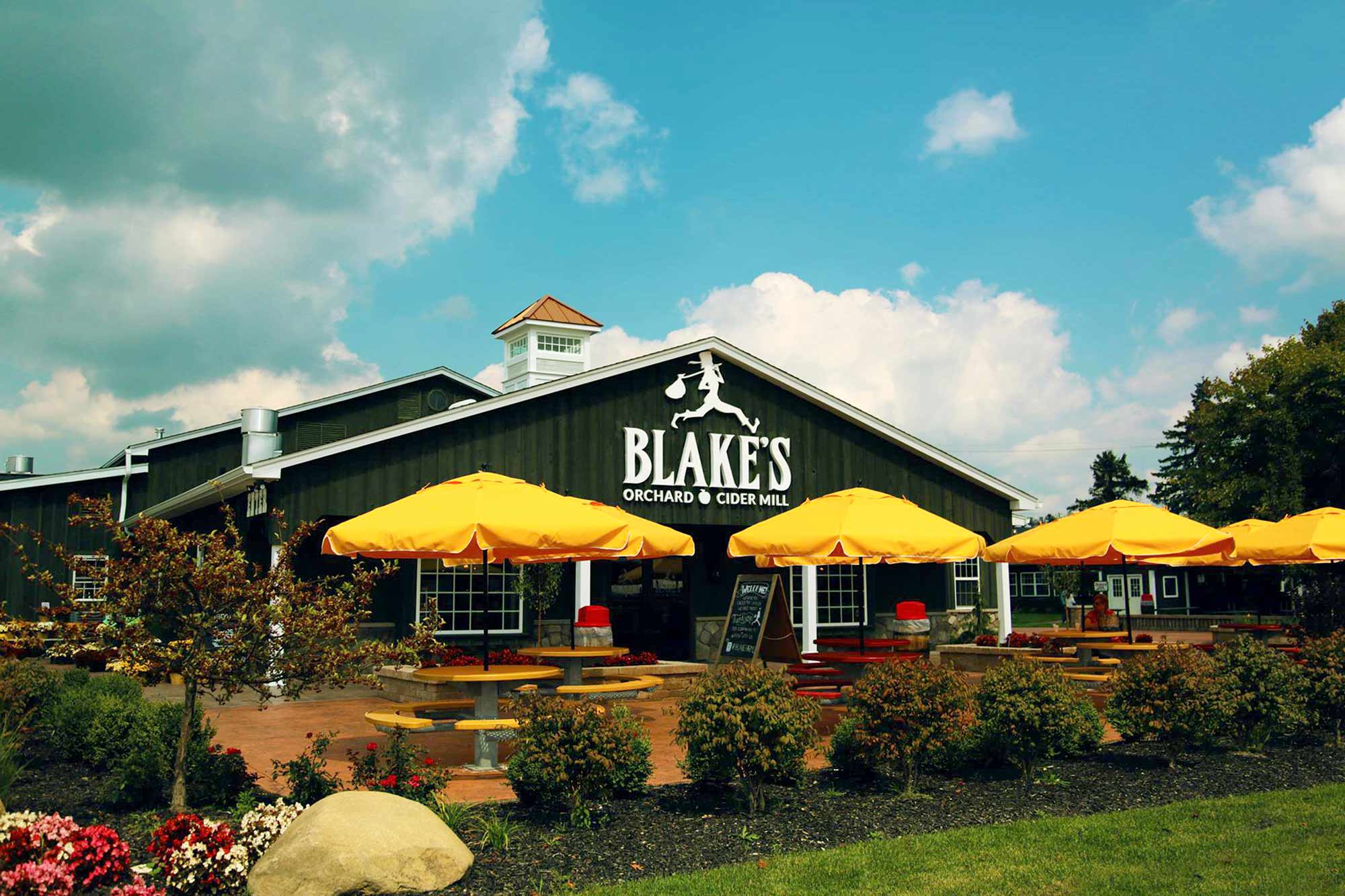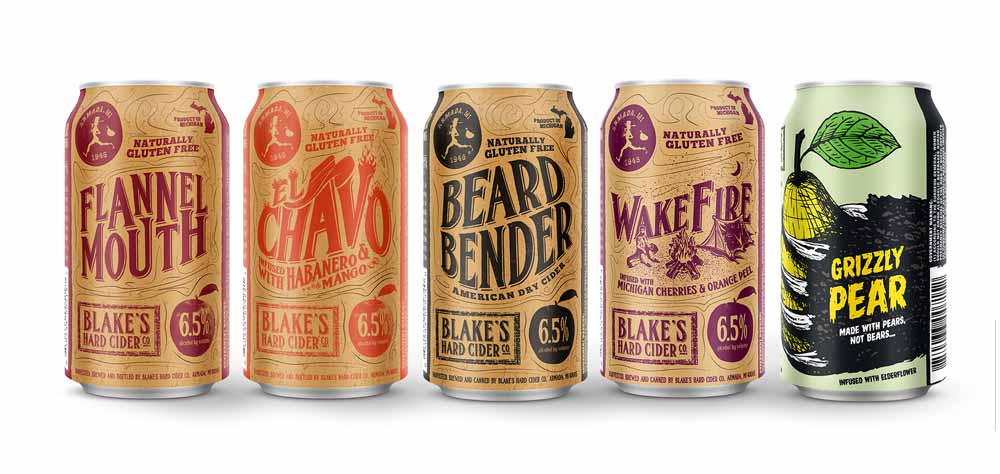 Lawrence Tech University
It was a firm belief in the future that motivated Russell E. Lawrence to found a university in 1932 – in the midst of the economic chaos of the Great Depression. While less farsighted individuals made predictions of gloom, Russell Lawrence and his brother, E. George Lawrence (who led Lawrence Tech from 1934 to 1964), turned a dream of preparing students for leadership in the new technical era into reality.
For 85 years, Lawrence Tech has continued to prosper and accelerate its growth, hone its educational philosophy of theory and practice, build important community and professional alliances, and forge partnerships with the firms, organizations, and industries who hire Lawrence Tech alumni.
Since 2006, Lawrence Tech has aggressively expanded programs in emerging economic sectors such as robotics, defense, and sustainability, including "fast track" certificate programs to help professionals retool themselves for new careers. The leadership was committed to developing the leadership skills of Lawrence Tech's students and worked with faculty to add a leadership component to the curricula of all undergraduate programs. They forged partnerships with universities worldwide that brought international students to campus and provided further opportunities for Lawrence Tech students to study abroad. The university also oversaw the reinvigoration of student life and return of varsity sports to campus.
Lawrence Tech was founded on the principle that every person should have the opportunity for a college education. From the beginning, there were no restrictions on entering students relating to race, sex, color, creed, or national or ethnic origin – only the requirement that students qualify for admission and have the desire to succeed. Working students could earn a baccalaureate degree by attending evening programs, day programs, or a combination of the two – a feature unique in 1932 and still remarkable today. 

Germack Pistachio Company
The Germack family began roasting nuts and seeds in Detroit's historic Eastern Market in 1924. Over the years, our product lines grew to include dried fruits, chocolates, candies, nutbutters, and gourmet gifts. With the roasting process perfected, in 2012 we launched a full line of fresh, small-batch roasted coffees and spices to complement our chocolates, specialty nuts and seeds. 
Germack products are selected from the finest growers around the world. Raw goods are delivered to our roasting facility in Detroit's Eastern Market, where they are roasted and blended in small batches to their optimal temperature and roast time. We pack our products in premium flavor-lockbags, and deliver our nuts, seeds, and coffees just after roasting to guarantee freshness. Find our products at local grocers and specialty stores, QVC, and metro-Detroit sports stadiums.